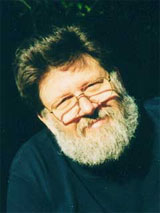 Are you a Dana Cartwright? If so, I'd like to include you on this page. Drop me a note on the Contact page.
Who am I? Well, I'm one particular Dana Cartwright, who maintains this page.
I'm actually the third Dana in a sequence of four: my grandfather and father were named Dana Cartwright, as is my son.
Professional Skills/Experience
My work centers around software (weavemaker.com), with occasional forays into hardware design. I also have a deep love of tools for wood and metal working. When I am relaxing, I like to race vehicles that have four wheels (currently karts, see nykarting.com or pakarting.com) and compose and perform music. I am fascinated by any type of machine, be it a clock, player piano, gasoline engine, or textile loom, with my favorites being steam engines and pipe organs.
I am passionate about the English language, and have no small skill in its use.
I develop software applications for the Macintosh, Windows, and Linux, and create websites and databases, using C, C++, Objective-C, Java, PHP, mySQL, HTML/CSS, Javascript, Linux, Apache, cPanel, and assembler. I have extensive experience in eCommerce and PCI compliance. Yes, I know regular expressions, mod_rewrite voodoo, and Google Maps. Overall, I have several decades of experience, both in private industry and in higher education (from 1983 to 1992 I was Director of Academic Computing Services at Syracuse University).
I am the President of Designer Software LLC.

My Grandfather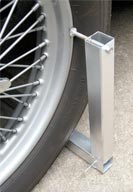 MG TC Toe-in Gauge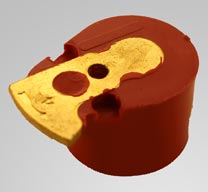 MG TC Rotors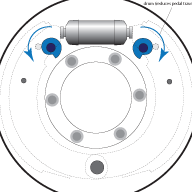 MG TC Brake Adjusters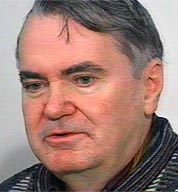 William J. Jones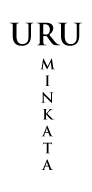 Minkata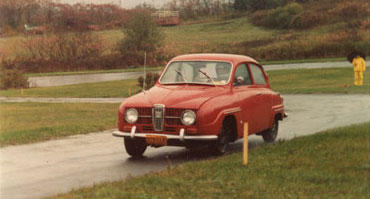 Racing in the rain in a 1968 Saab 96 V4 October 23, 1983, at Cherry Valley Motorsports Park, near Lafayette, New York. Note the course worker's umbrella.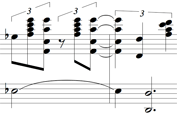 Music
Music is a personal matter, and like anyone else, I have my personal tastes. I prefer melody, rather than percussion, as the basis of music, for example. Here are some of my compositions.

Falling Thunder is an experiment in mixing real-world sounds (most noteably thunder and water splashing) into music. This has ample amounts of quite low frequencies, and is best listened to with good quality earphones.

Beat 1 was written as a soundtrack for a very short video. The videographer wanted to re-create a sound of "electronic music" from the 1970's.

2000-4 was written for my son and wife to perform, he on the violin, she on the piano, when he was a violin student. My goal was to keep the violin part fairly simple, but interesting, with a bit of a challenge thrown in towards the end. I've recast it here for flute and piano.

BWV543 is a tribute to the Great Man himself, my arrangement of the Prelude and Fugue in A minor, for bells, sax, and piano.

aws-nv-2